A THRILLING ADVENTURE IN...
MISSILE BASE EXPLORATION
A Pictorial History of OUR Early MISSILE HERITAGE
THE INTERCONTINENTAL BALLISTIC MISSILE
ICBM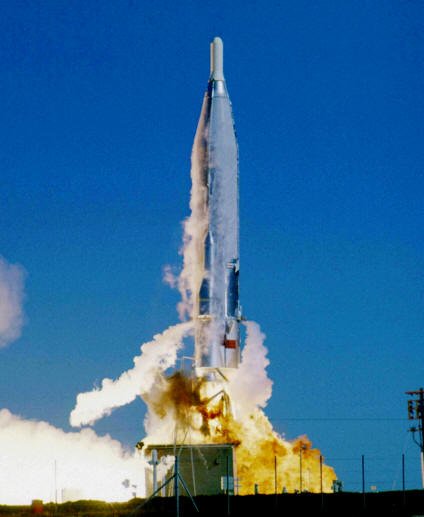 Brought to you By the One and Only......SiloMan!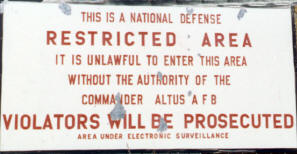 Explore our Country's Earliest InterContinental Ballistic Missiles and their Basing Modes. Take a journey back in time to the beginnings of our Missile Heritage. Learn what it took to Control and Maintain one of the Deadliest Weapons known to Man. Experience everyday life as a United States Air Force Missileman.
Most of the Missile Bases you are about to visit have been Deactivated by the Military since 1965. At that Time they were considered Ultra Secret and their Mission was Top Priority. Today many Missile Sites are Privately owned and Extremely Dangerous. Please DO NOT attempt Entry. You could be ARRESTED or even SHOT.
This Web Site should be Viewed as a Pictorial History that is Forever Growing and Changing. Currently I will be adding many New Photos and Documents Weekly. Please return often for more Fascinating Information on our Early ICBM's.
If there is something you wish to Add PLEASE do not Hesitate in Contacting me with your Comments. It is through Sharing we all Benefit.
This Web Site is a Tribute and Testament to all Missileers who helped Secure our Safety and Ultimately Protect our Freedom.
Most of the Operational Photographs, Drawings and Documents are USAF / NATIONAL ARCHIVES and in the PUBLIC DOMAIN
MANY SECTIONS OF SILOWORLD ARE CURRENTLY UNDER CONSTRUCTION
LOOKING FOR OPERATIONAL MANUALS, DASH-1 T.O.'S, DIAGRAMS AND PHOTOGRAPHS DEPICTING OUR EARLY MISSILE SYSTEMS. ANY INFORMATION OR MATERIALS YOU CARE TO SHARE WOULD BE GREATLY APPRECIATED
QUESTIONS OR COMMENTS YOU MAY HAVE OR CARE TO SHARE...

MY GENERAL COMMENT AREA...
WELCOME AND I HOPE YOU ENJOY THE JOURNEY
-LOOKING FOR MUNITIONS STORAGE AREA DIAGRAMS SHOWING GENERAL LAYOUTS AND BUILDING DESCRIPTIONS FOR WALKER AFB AND OTHERS

NEW ADDITIONS TO SILOWORLD...
ATLAS LAUNCH PHOTOS FROM CAPE CANAVERAL AND VANDENBERG AFB

* * * MISSILE BASES FOR SALE * * *

TO LEARN MORE ABOUT OTHER FACETS OF
OUR EARLY MISSILE HERITAGE...

MISSILE SITE LOCATIONS

COMING SOON
| | |
| --- | --- |
| | ATLAS E PRESENT DAY PHOTOS FAIRCHILD AFB SPOKANE, WASHINGTON |
| | ATLAS F TECH SCHOOL MANUALS |
| | DISCOVERED 2000 PAGES OF ATLAS F T.O. LIBRARY 579th SMS WALKER AFB |
| | ATLAS F ENGINEERING / BLUE PRINTS ANTENNA SILO 578th SMS DYESS AFB |
| | 1000 TITAN II ENGINEERING / BLUE PRINTS LITTLE ROCK AFB |
| | 400 TITAN II DISMANTLEMENT PHOTOS DAVIS-MONTHAN AFB ARIZONA |
| | TITAN I CONSTRUCTION HISTORIES ALL BASES |
| | PRESENT DAY PHOTOS ATLAS F 551st SMS LINCOLN AFB |
| | OPERATIONAL PHOTOS ATLAS D, ATLAS F PHOTOS |
This page was last updated on 04/07/2007
THANKS FOR EVERYONE'S SUPPORT, WITHOUT MANY OF YOU, SILOWORLD WOULD NOT HAVE BEEN POSSIBLE
HAPPY SILO HUNTING
SiloMan
• ATLAS MISSILE BASES • TITAN MISSILE BASES • MINUTEMAN MISSILE BASES • MANUFACTURES • S.A.C. • MISSILE LAUNCHES • CONTRIBUTORS • UPDATED PAGES • SITES FOR SALE • DOWNLOADS •